---
Reproduction in Flowering Plants
A collection of slides to teach Key Stage 2 Science Unit 5B Life Cycles. Children will learn to name and explain the functions of some parts of a flower; describe the processes of pollination, fertilisation, seed dispersal and germination.
Click here for this resource as a PowerPoint Presentation or a PDF Document
(Both will open in a new window)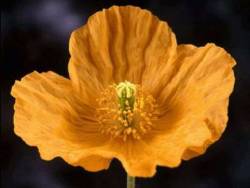 Most flowers have four parts:
sepals,

petals,

stamens,

carpels
Animal graphics by kind permission from PC Advisor -
"10,000 Clipart" March 1999 Cover CD ROM
---
If you are a regular visitor to my site and find the free resources useful, please consider making a donation. All proceeds go towards hosting fees and keeping this not-for-profit website ad free.
Copyright © 2002 to 2011 Diane Hawkins All rights Reserved.
Subscription services are not allowed to link to this site.
Graphics from Printmaster Gold UK Publishing Suite version 7 "The images used herein were obtained from Mindscape's PrintMaster product, (c) 1998 Mindscape, Inc., 88 Rowland Way, Novato, CA 94945 USA. All rights reserved."
~ Site Design by Diane Hawkins ~