---
About Me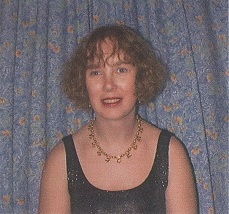 I am a fully qualified teacher (B.A. Joint Hons and P.G.C.E) with over 20 years' full time teaching experience across Key Stage 2 in Kent and South Wales. I read French with German Studies at Hull University and gained my PGCE from Newman College, Birmingham. I started my teaching career at New Ash Green Middle School near Dartford and taught children aged 9 to 13, specialising in French as my main subject for two years. I then moved into the primary school system where I taught children aged 7 to 11 in the Medway towns and Maidstone, then in the Cynon Valley in South Wales. Over the years, I have been the subject co-ordinator for Science, Art and Display, Mathematics, English and ICT.
I resigned my post as Senior Teacher and ICT Co-ordinator at West Borough Primary School, Maidstone in April 2002 to move with my family to South Wales and to take a career break whilst my children made the transition from Primary to Secondary School. I spent a wonderful three years at this school and will cherish many happy memories of my time there. The site I created for the school was the Guardian/BECTa Best Primary Website Award winner for 2002, and was the recipient of many other awards. I am now the subject leader for Literacy and ICT at Cwmbach Junior School.
Apart from website creation and maintenance, my hobbies are reading, yoga, DIY and horse riding. I adore Sci-Fi television programs such as the various Star Trek spin-offs and Stargate SG-1, but also enjoy costume dramas and wildlife documentaries. One day I hope to rediscover my minimal drawing and painting skills which were teenage hobbies until teaching took over my life! Who knows, I may even learn to play the guitar I got for Christmas when I was about 12!
I am currently on long term sick leave whilst I undergo treatment for cancer, which is going very well and the outlook is good. This is allowing me the time to update my website (which has been sadly neglected for the last 6 years!) and to create new resources which you will find in the Newsletter section. I hope you enjoy using them - if you do, please sign my Guest Book!
---
If you are a regular visitor to my site and find the free resources useful, please consider making a donation. All proceeds go towards hosting fees and keeping this not-for-profit website ad free.

Copyright © 2002 to 2011 Diane Hawkins All rights Reserved.
Subscription services are not allowed to link to this site.
Graphics from Printmaster Gold UK Publishing Suite version 7 "The images used herein were obtained from Mindscape's PrintMaster product, (c) 1998 Mindscape, Inc., 88 Rowland Way, Novato, CA 94945 USA. All rights reserved."
~ Site Design by Diane Hawkins ~