---
**MEMBERSHIPS & AFFILIATIONS**
**ACKNOWLEDGEMENTS** 
I am especially grateful to Karen, Susan, Ellen, Louis, Tobias and members of the awards community forums for giving freely of their time, offering help, advice and support whenever I have been in need. Thank you.
** FAMILY AND CHILD SAFETY CERTIFICATIONS **
This website has been rated with SafeSurf and ICRA. Each page of this website includes pics labels in the html coding to enable visitors with the parental controls of their browsers activated to view the site.
**APEX**

Teaching and Learning Resources is proud to be a member of APEX, the Association for Positive Ethical EXchange, an ethics organization whose purpose is to increase the credibility and professionalism of all website owners, designers and users to set ethical standards, encourage professional practices, and promote fellowship amongst internet users. Meaning: "Honor * Truth * Integrity."
** UNITED WEBSITE AWARD GIVERS - UWSAG**




UWSAG Seal of Approval Promotions Manager

**OTHER AWARD PROGRAMS AND INDICES**

1 Simple Guide Web Award
First Level Evaluator
(Program retired)


K2 Excellent Award Evaluator
(Program retired)


WebsAwards Site Reader
(retired)
Badge of Honour
**FRIENDSHIP AWARDS**

A special token presented by Tony (Vie's Inn of Wonders) as "a little token of affection for being such great friends.and for, if I may say so, forming one hell of a team!!"

A treasured token of thanks from Tim of Tim's Spider Corner "The Internet is a big place, indeed, and it is nice to meet people as rare as yourself. "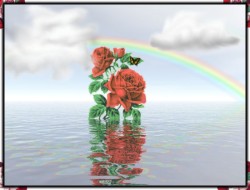 A Gift bestowed by Brian, SFG Awards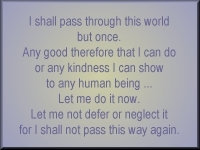 Kindness Plaque bestowed by Ellen of NetMagick.com


Token of Friendship from Denny of Talking Hands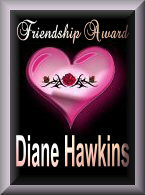 Friendship Award from Myst of Jaded Heart Awards/ Myst's Ancestrial Home
---
If you are a regular visitor to my site and find the free resources useful, please consider making a donation. All proceeds go towards hosting fees and keeping this not-for-profit website ad free.

Copyright © 2002 to 2011 Diane Hawkins All rights Reserved.
Subscription services are not allowed to link to this site.
Graphics from Printmaster Gold UK Publishing Suite version 7 "The images used herein were obtained from Mindscape's PrintMaster product, (c) 1998 Mindscape, Inc., 88 Rowland Way, Novato, CA 94945 USA. All rights reserved."
~ Site Design by Diane Hawkins ~